Information
2020.10.01 Notification of closing " Narita airport lounge"
Thank you very much for your continued support. We regret to inform you that our BUISINESS & TRAVEL SUPPORT CENTER (Terminal1) and TEI LOUNGE (Terminal2) will be closing on December 31st, 2020.

Under the influence of prolonged COVID-19, despite the fact that we have been making effort to continue our business, we have come to this tough decision considering the difficulties of our performance recovery as well as our customers' and employees' health aspect.

We extend our deepest gratitude for your sincere support thus far.
Also, we wish you your continued success and prosperity.
Travel Attendant
At major airports, stations, and ports in Japan, our professional staff greet guests, escort to and from hotels and other destinations upon request.
Attendants, interpreters and licensed guides with a high level of language skill* support guests in scenes such as sightseeing, shopping, business meeting and other occasions making their stay in Japan smooth and memorable.
*Languages available in
*English, Chinese, Korean, Russian, Spanish, Portuguese, French, German, Italian and Thai*
Airport Greeting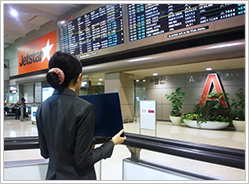 TEI Inc. has reception counters at Narita Airport and Haneda Airport.
Make good use of our counters when a big party of guests arrives in cases of conferences and events at either airport or both!
Let us also greet you/r guests at Kansai International Airport, Chubu Centrair International Airport!
Escorts Service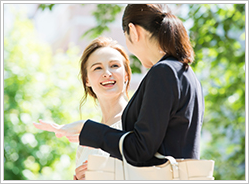 For VIP guests, trainees, and other travelers, regardless of how familiar or unfamiliar with the way around, professional staff members of TEI Inc. escort the guests to and from hotels, conference halls, and other destinations. When leaving Japan for home, an escort service from a hotel to the airport is also available, making the guest's last moment in Japan something to remember by.
Licenced Tour Guide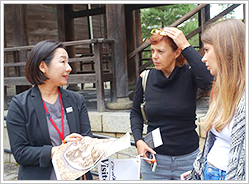 National licensed tour guides who have a good a command of English and other languages introduce from northern to southern Japan with abundant knowledge from the geography, history, economy, politics to the pop-culture of Japan. Not only do they just show the guests around sightseeing spots but they also offer services with an excellent hospitality.
Event&Convention
In a variety of conventions such as a medical conference, international sports event, exhibition, trade fair andothers, TEI Inc. supports the administration in any major cities of Japan.
Take advantage of TEI Inc. for our useful services in assisting the administration of a wide variety of international event and convention.
Our staff play an important role in different positions from a reception desk, indoor guiding, to a management of dispatching buses and so on, providing the services with excellent care which leads to the satisfaction of attendees.
Characteristics of TEI Staff
1.Specialized in the requested area of business.
2.Adept in the language needed.
*English and other languages. Please inquire for the availability.
3.Excellent hospitality!
Airline business
For the first time in Japan, TEI Inc. provided the service of dispatching staff to airline companies.
Let our experienced staff with a good deal of know-how assist you in different positions as below.
In-flight Interpreter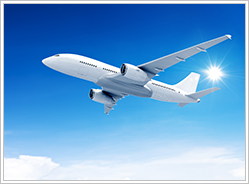 Bilingual staff come to assist you by means of interpretation.
Hiring interpreters of a Japanese nationality will enhance the in-flight services with care on airlines to and from Japan.
Ground Staff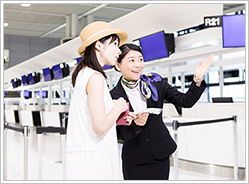 Trained and experienced staff help you as your ground staff in the services below.
・Check in at a counter
・In-lounge hostess
・Supporting priority guests
・Cheking passenger's baggage claim tag, etc.
Office Work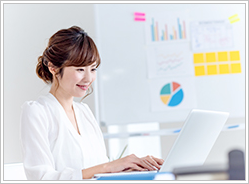 TEI staff with acquired knowledge about airlines help you in your office with flight booking and other general PC operated work.
We provide services unique to our own seen in our staff's distinctive skills.
Lounge Business
TEI has two lounges and a business service center at both terminal 1 and 2 of Narita Airport.
Those facilities are available not only to the upper grade membership of the designated credit card companies shown below but also to anyone weather s/he is a card member or not.

Make effective use of time before flying out of Japan, upon returning home, or any time at Narita Airport.
Enjoy the relaxing moment at TEI Lounge!
Please inquire for more details.
TEI Lounge
Business Hours

7:00~21:00 daily
Service

【Lounge use】

For the upper grade membership of the credit cards below, make use of TEI Lounge for your convenience!

・Life, Diners Club International, PRIORITY PASS, JACCS, DRAGON PASS
・Rakuten Card , Orient Corporation
※Lounge is available to non-cardholders for a fee.

【Facilities for free】

・soft drinks
・Newspapers & magazines
・Wi-Fi
・Cell phone battery recharge service
・PC

【Facilities for a fee】

・Copy & Photocopy Service
・Fax
・In-store printing service
・Business card printing service
・PC
Capacity

43 seats
Business & Travel Support Center
Business Hours

7:00~21:00 daily
Service

【Lounge use】

For the upper grade membership of the credit cards below, make use of TEI Lounge for your convenience!

・Life, Diners Club International, PRIORITY PASS, JACCS, DRAGON PASS
・Rakuten Card , Orient Corporation
※Lounge is available to non-cardholders for a fee.

【Facilities for free】

・soft drinks
・Newspapers & magazines
・Wi-Fi
・Cell phone battery recharge service
・PC

【Facilities for a fee】

・Copy & Photocopy Service
・Fax
・In-store printing service
・Business card printing service
・PC
Capacity

53 seats